Presented by the EA Creator Network.
Give your Sims the self-care they deserve with the latest Sims Mobile update.
This update will be live in app stores from April 24th, 2023 at 5:30 am UTC.
Here are all the details from the official blog…
"Sul Sul!

Self-care, spring weddings, music, pride, and the return of the force… our new update will offer multiple opportunities for your Sims to celebrate this season! Confused? Just read on to find out more.
Sim Festival Season Twelve: Self-care Special
We all know why self-care is important. This season, The Sims Mobile team wants all your Sims to take out time for some much needed self-care and wellbeing. And joining us on this mission is none other than Brant Hecking!
Brant's Home Spa offers services like massage rooms, sauna, jacuzzi, tanning area, and many other zen spots! Your Sims will love the unisex sign boards at this spa! Caution: the top floor is Brant Hecking's private space, so enter only if your Sims want to be bewitched by his charisma. Available at Tier 60 of the Sim Festival Premium Pass.
Festival Pass Items:
Brant Hecking

Brant's Home Spa

Peace Maestro 3000

Serene Bamboo Barrier

Self-care Day Trophy

Brant Hecking Signature Plaque

Bamboo Separator

Stool With Bucket

Checkered Towel Set

Spa Essentials Shelf

Gentle Vibes Wall Shelf

Stool Without Bucket

Gentle Vibes Seat

Wicker Trash Bin

Casual Boyfriend Jeans

Walkin' Talkin' Boots

Serene Bamboo Barrier

Serene Bamboo Barrier

Oak Shutter Box

Tranquility Lounger

Serenity Nightstand

River Bamboo Tree

Contentment Window

Serenity Bathrobe

Brant's Signature Shirt
A new Gala House for hosting parties!
Glorious Gala House comes with unique features like a one-of-a-kind outdoor staircase with a rich red carpet for your Sims to pose for the paparazzi! Its regal pillars and banners along with a fantastic ballroom make it the perfect mansion for hosting fashionable parties. That's not all! The top floor comes with a private space for the owner and includes a walk-in wardrobe! This house can be directly purchased from the Store!
Wumples celebrates Pride and awakens The Force again!
From Pride-themed dungarees and pants to crowns and bands, Wumples has so many colorful prizes for your Sims! Don't miss these out and proud quests. Love is for all! Also, this May the 4th, our Star Wars quest returns to the game after a long time. Win unique costumes, headpieces, and masks that your Sims will cherish forever. Below is a list of items you can earn from all the quests –
Pride March Facepaint

Pride Long Socks

Pride Bands

Pride Glossy Lipstick

Pride Flag Dungarees

Pride Striped Long Pants

Pride Flower Crown

Pride Flag Dungarees

Pride Trim Track Pants

Pride Flower Crown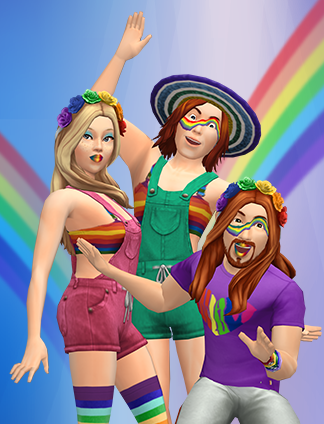 The Child Statue

Kid's Yoda Costume

Kid's Yoda Mask

Kid's Yoda Footwear

Aayla Secura Costume

Leia Organa Costume

Rebel Flight Suit Costume

Aayla Secura Headpiece

Leia Organa Headpiece

Boba Fett Costume

Rebel Flight Suit Costume

Darth Maul Costume

Darth Vader Costume

Boba Fett Helmet

Rebel Flight Suit Helmet

Darth Maul Mask

Darth Vader Helmet
Sweet Treat Showdown Live Events
It's Gala time! Have your Sims invite their friends over for a grand party and show off some regal items that you can earn the Glorious Gala Sweet Treat Showdown:
Grand Prizes:
Brinysaurus Rex Skull

Collared Wedding Dress

Collared Wedding Dress

Swooped Ombre Braids

Seer's Chained Buns
Royal Treat Box Rewards:
Full Spectrum Dress

Breezy Leather Chappals

Dainty Gloves
Sweet Treat Box Rewards:
One Percenter Curtain

Potted Floral Bouquet

Exquisite Hedge Wall

Glitzy Gemstone Choker

Skyline Luxury Dress

Puffy Layered Pants

Seaweed Net Top
Nature abhors waste, and so does Patty! So 'Upcycled Living' makes a return in June to highlight the environment month and includes a bunch of cool items such as:
Grand Prizes:
Green With Envy Vanity

Remarkably Recycled Bathtub

Place In Space Buns
Royal Treat Box Rewards:
Classic Firebox Stove

Reclaimed Wooden Shelf

Boppin' Burlap Chair

Funky and Functional Jumpsuit
Sweet Treat Box Rewards:
Glowing Gemstone Floor Light

Succulent Orb Vase

Hip Handy Hamper

Simple Serving Tray

Remarkably Recycled Bowl

Carved Out Plant

Recycled Crosstie Table

Remarkably Recycled Toilet

Rugged Cargo Skirt
For more information, read our Sweet Treat Showdown FAQ page!
Treasure Hunt Live Events
Music is therapy! There's no better way to unwind and enjoy your self-care day by tuning in to 'Omega Beatz' Treasure Hunt which includes the below items:
Grand Prizes:
Omega Beatz Mixer

Long Ombre Braids
Pyramid Prizes:
Breezy Chiffon Jumpsuit

Bohemian Medium Length

Outdoor Party Tent

Rave-ready Top

Dance Warrior Boots

Roadie's Equipment Shelf

Single Rainbow All The Way

Eccentric's Multi-chain

Ribbon Belted Short Shorts

Freebird Rugs

Cold Ones Cooler

Your Biggest Fan

Touring Band Coffee Table

Eye-catching Wood Plugs
If your Sims are planning to tie the knot soon, then do check out the 'Love Eternal' Treasure Hunt to earn some amazing spring wedding themed gifts as below:
Grand Prizes:
Matchmaker Floral Fence

Waterfall Bridal Dress

Incognito Wedding Veil
Pyramid Prizes:
Love Blossoms Pergola

Typhoon Short Hair

Together Forever Table

Blooming Wedding Arch

After Party Shirt

Woven Two-Tone Curtains

Petals of Devotion Rug

Gorgeous Banquet Table

Love Blossoms Earring

Shades of Adoration Vase

Love Eternal Table Deco

Verdant Wedding Trellis

Shin-height Pretty Plants

Love Blossoms Urn
Smallfry's rule of thumb is to hunt for treasure while loving plants and nature. Celebrate our love for the environment with 'Green Thumb' Treasure Hunt that has all these eco-friendly items:
Grand Prizes:
Love Blossoms Fence

Red Carpet Updo
Pyramid Prizes:
Delightful Glass Gazebo

Green Thumb Overalls

Greengoods Market Stand

Workshop Wonder Outfit

Delightful Daisy Gloves

Verdant Light Pillar

Thriving Garden Frame

Expert Gardener's Toolkit

Serene Hanging Vines

Druidic Nature Curtains

Greengoods Garden Supplies

Gardener's Apron Rack

Geometric Planters

Garden Walkway
Have questions about Treasure Hunt? Become an expert like Smallfry by reading our tips and tricks FAQ here.
Quality of Life Changes:
Some Treasure Hunt quality-of-life changes:

3 venues are unlocked from the start of Treasure Hunt (instead of 1 and then 2 from quest)

The prizes cost have very little golden bunnies in first row (and the golden bunnies have moved to the end)

No change in total golden bunnies needed, but now you only need them mostly after row 1

Energy is now completely uncapped! You can go to the shower, bathtub, toilet, or bed even when at full 30/30 energy

Skip Tier with Sim Cash – Skip 1 Prize Tier was $1, it'll now be available for 100 simcash
Here are the Event dates for this update (all dates in PST)
Sim Festival Season Twelve: Self-care Special, 69-day Event starting 24th April

Treasure Hunt: Omega Beatz, 11-day Event starting 24th April

Star Wars Quest Re-run, 7-day Event starting 27th April

Wumples Quest, 5-day Event starting 30th April

Sweet Treat Showdown: Glorious Gala, 14-day Event starting 8th May

Wumples Quest, 5-day Event starting 14th May

Treasure Hunt: Love Eternal, 14-day Event starting 22nd May

Wumples Quest, 5-day Event starting 28th May

Sweet Treat Showdown: Upcycled Living Re-run, 14-day Event starting 5th June

Wumples Quest, 5-day Event starting 11th June

Treasure Hunt: Green Thumb,11-day Event starting 19th June

Wumples Quest, 5-day Event starting 25th June
PS: Use the hashtag #TheSimsMobile & #TSM when you chat with other players and SimGurus on Twitter and double-tap our posts on Instagram!
Download The Sims Mobile on Apple and Google Play today!"
Prize images:-
Wumples 1
Wumples 2
Wumples 3
Wumples 4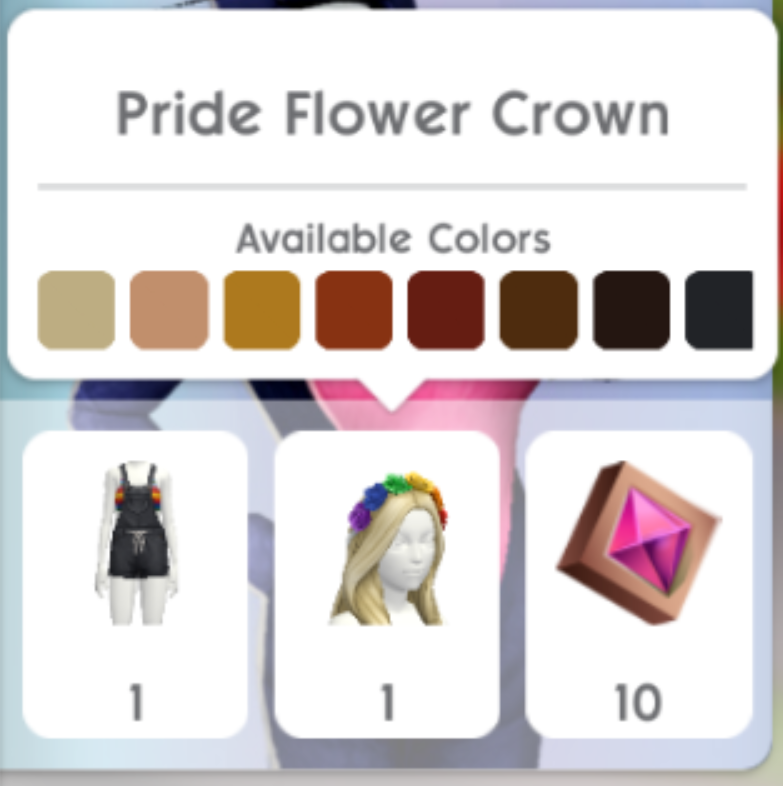 Wumples 5
Star Wars quest.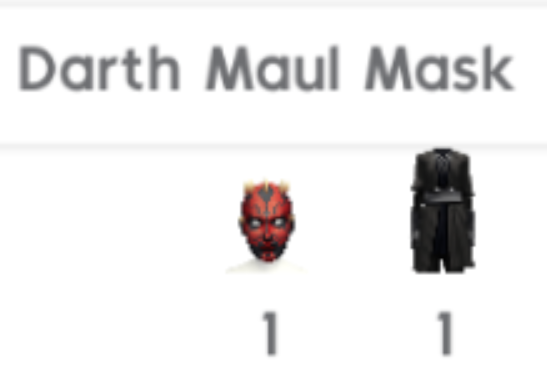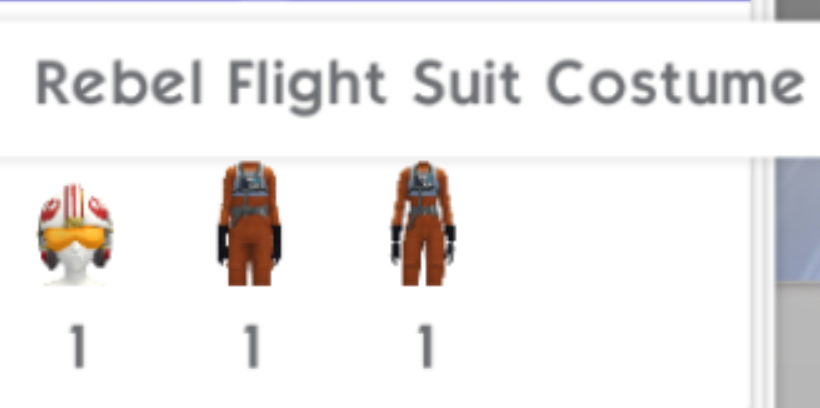 Packs.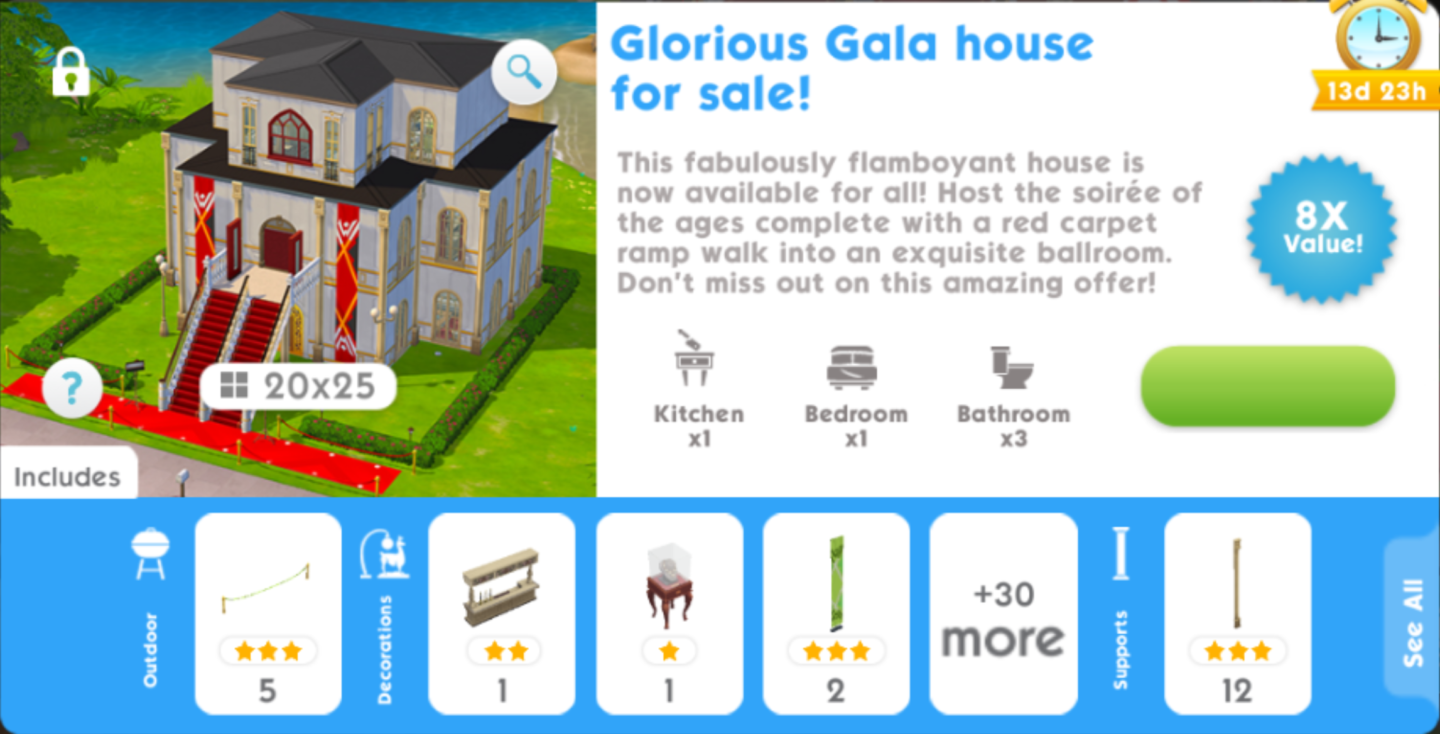 Omega Beatz Treasure Hunt.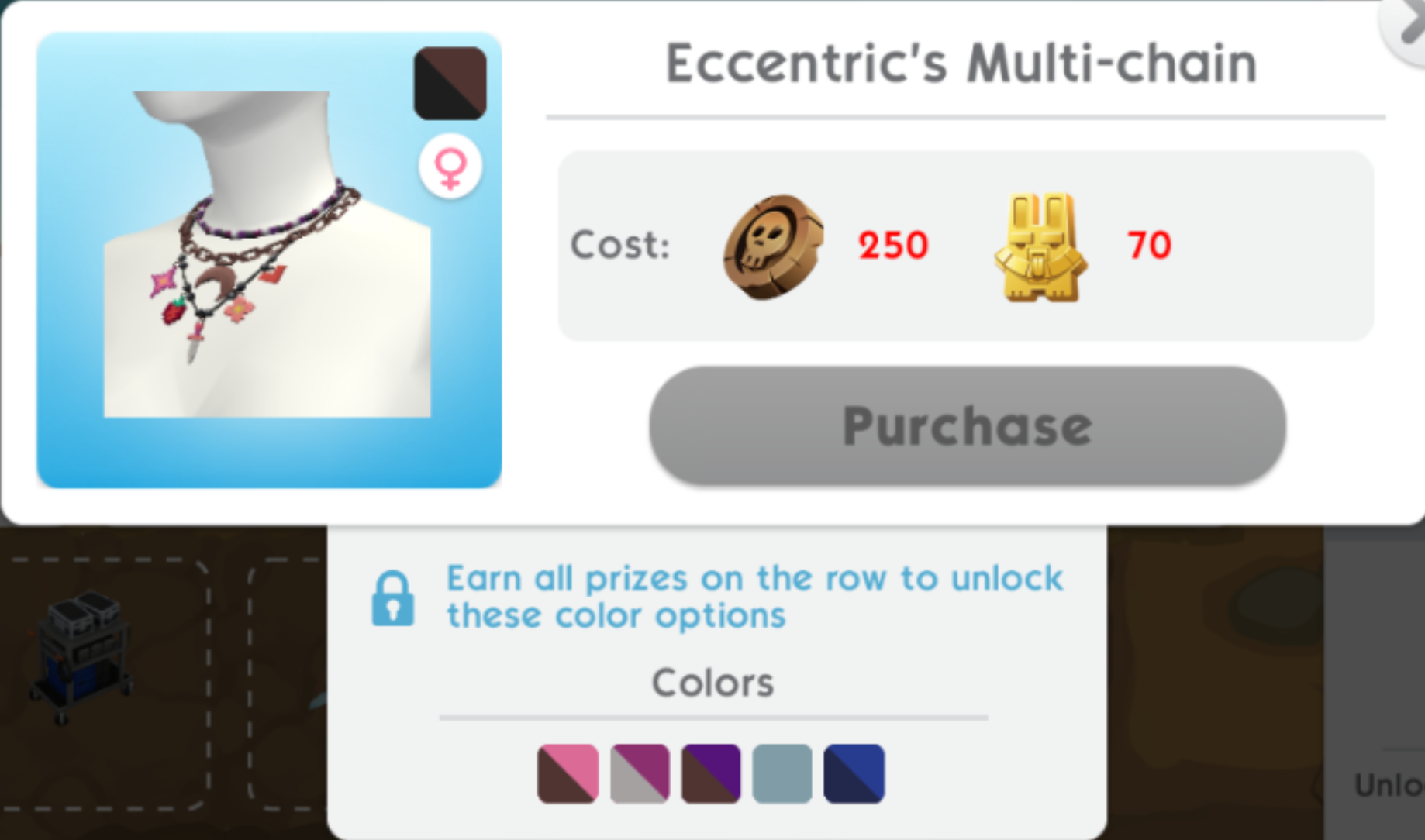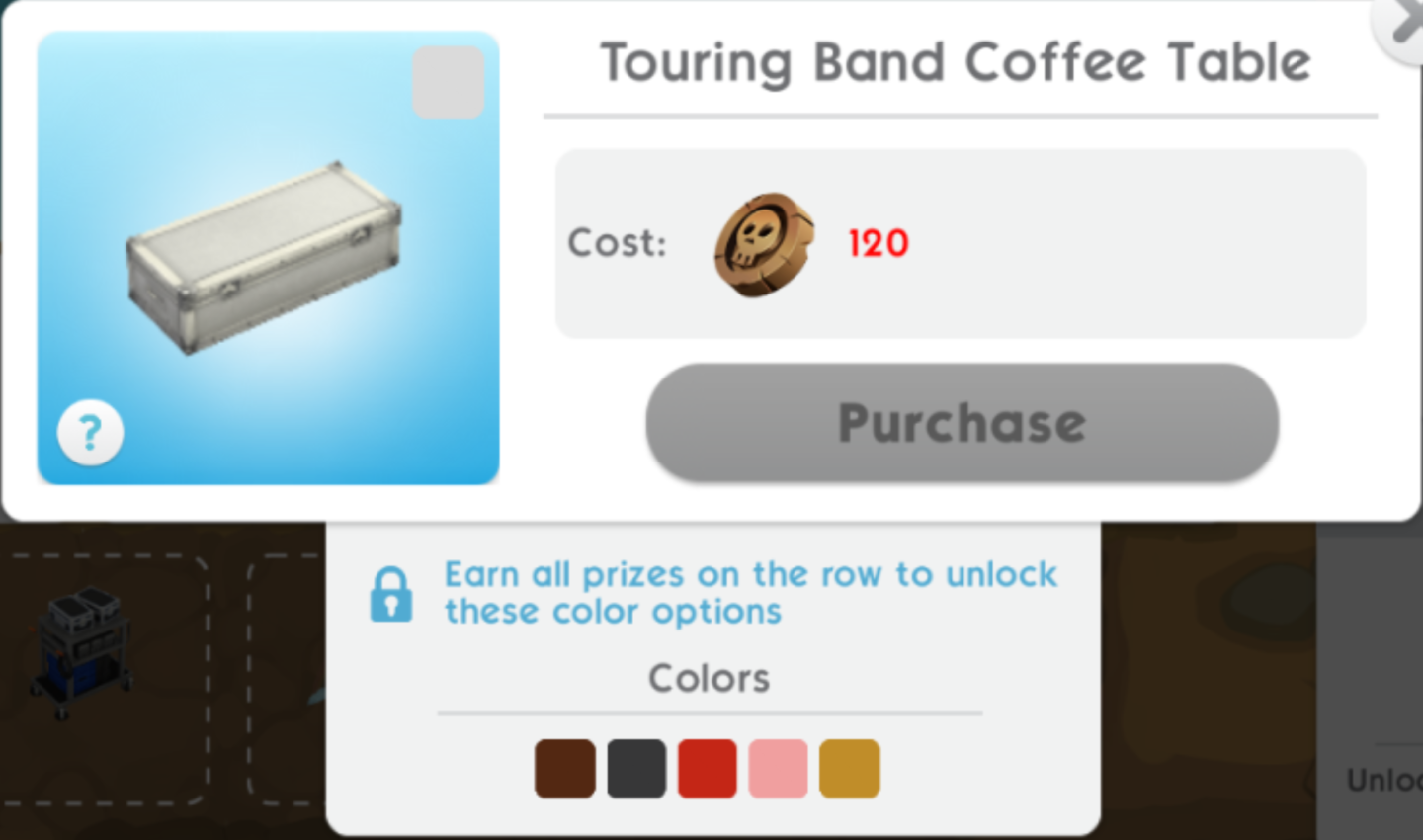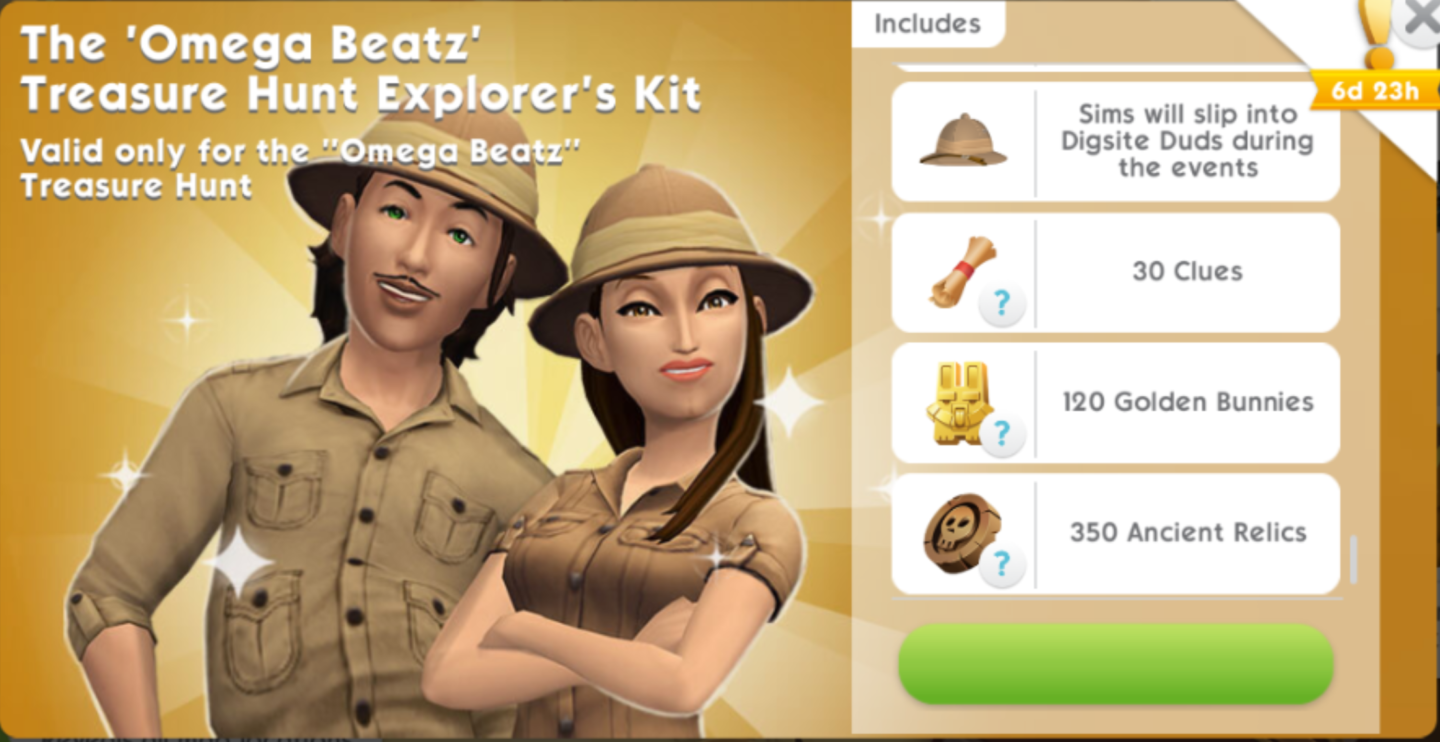 Love Eternal Treasure Hunt.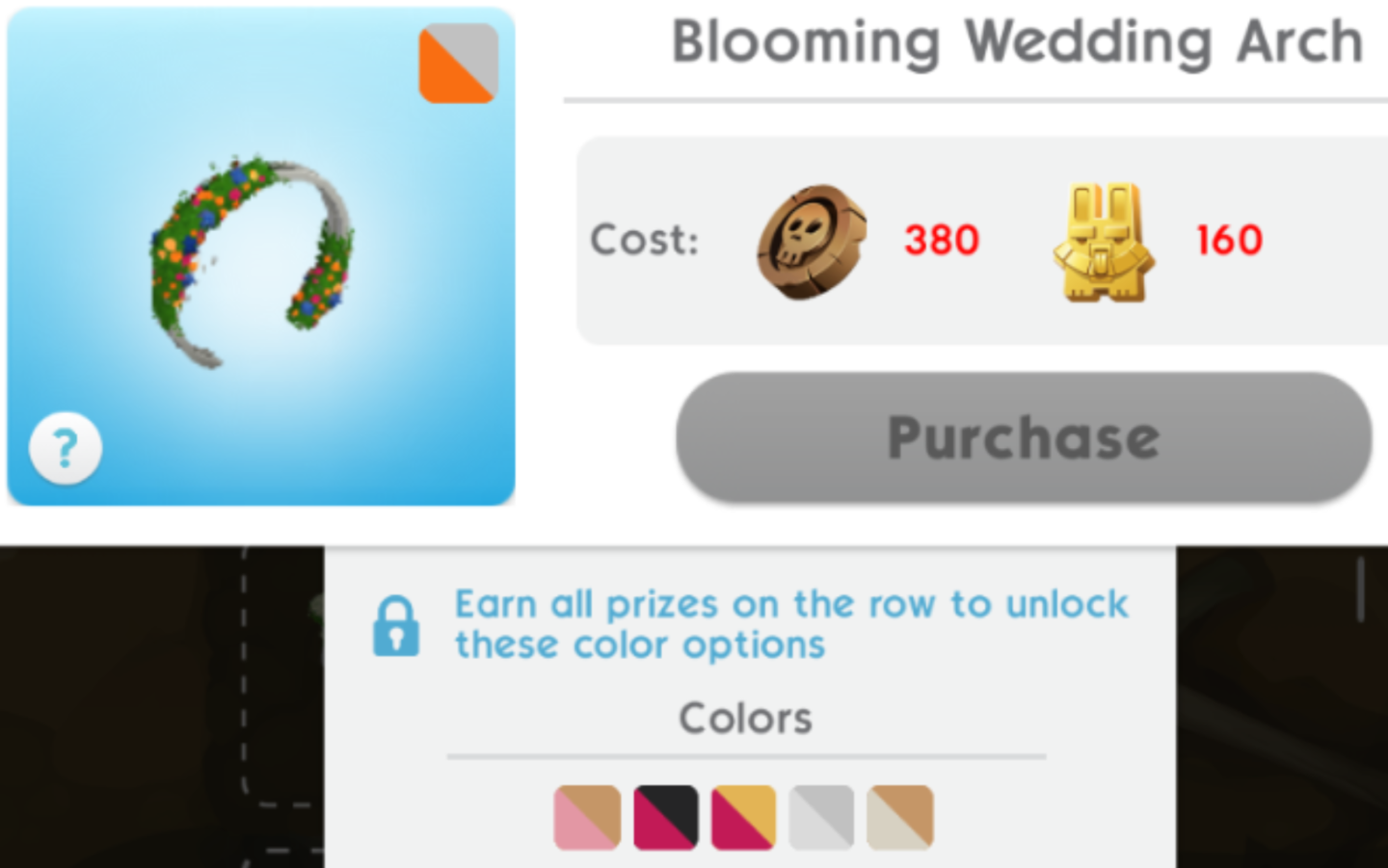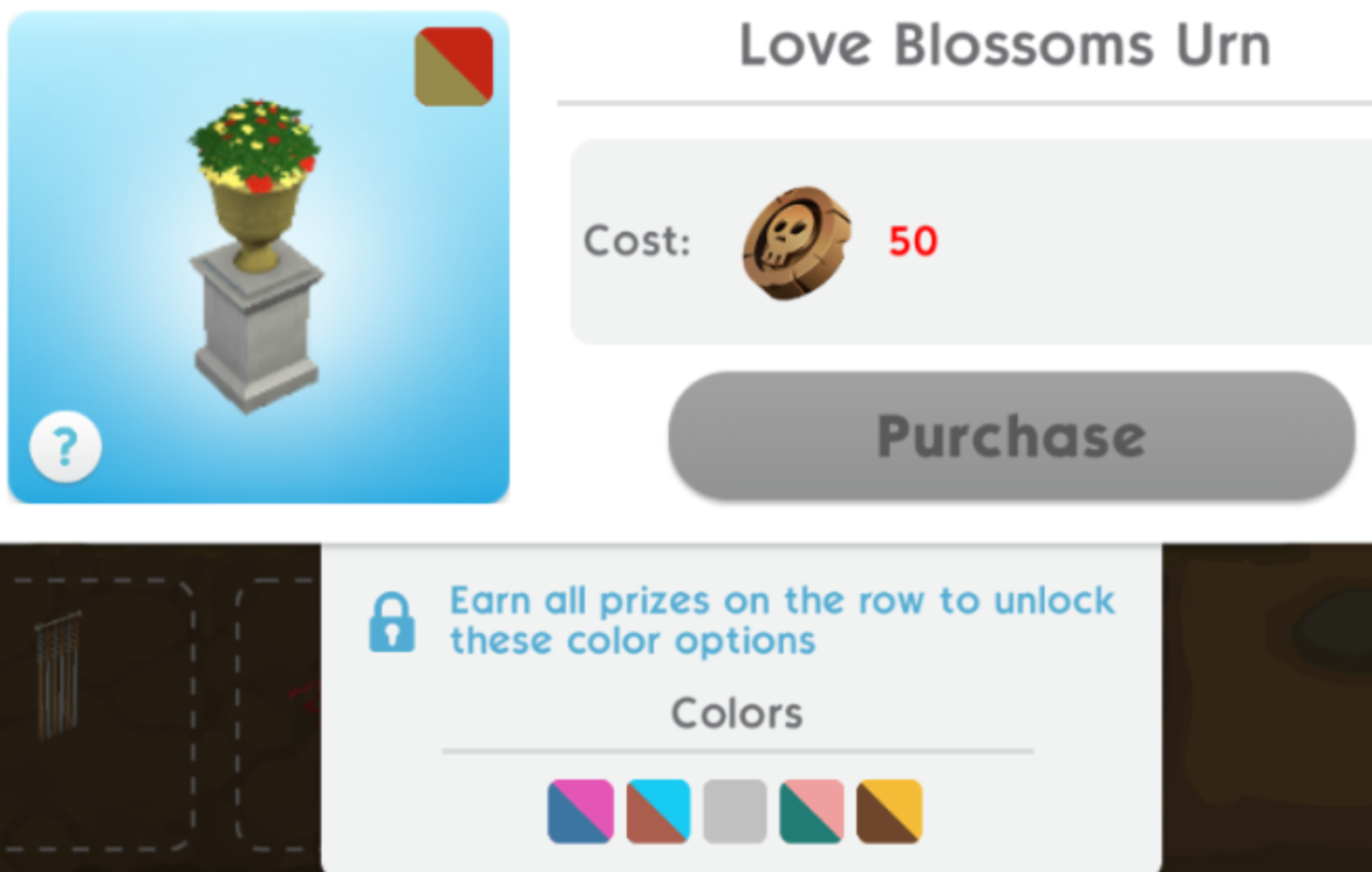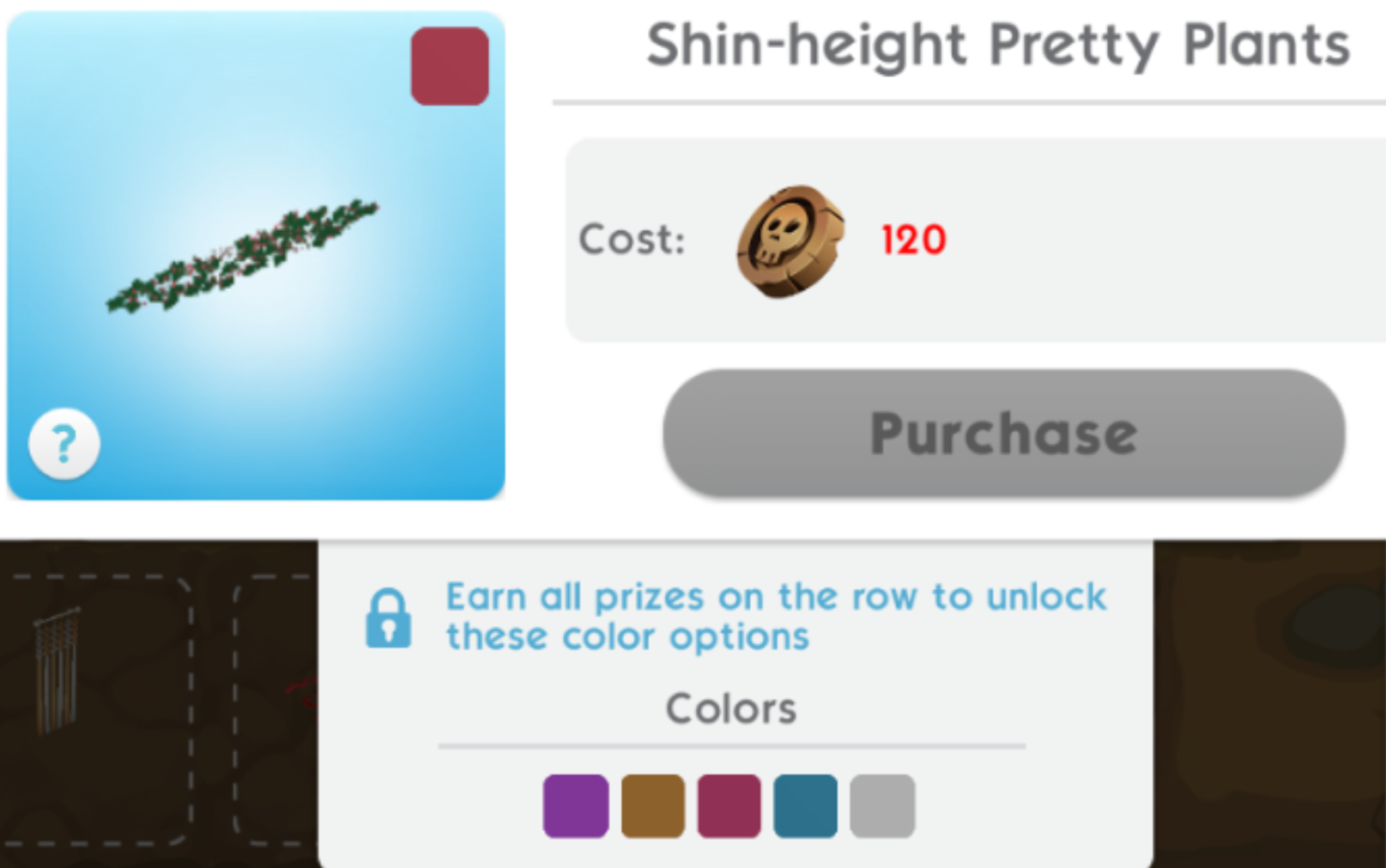 Green Thumb Treasure Hunt.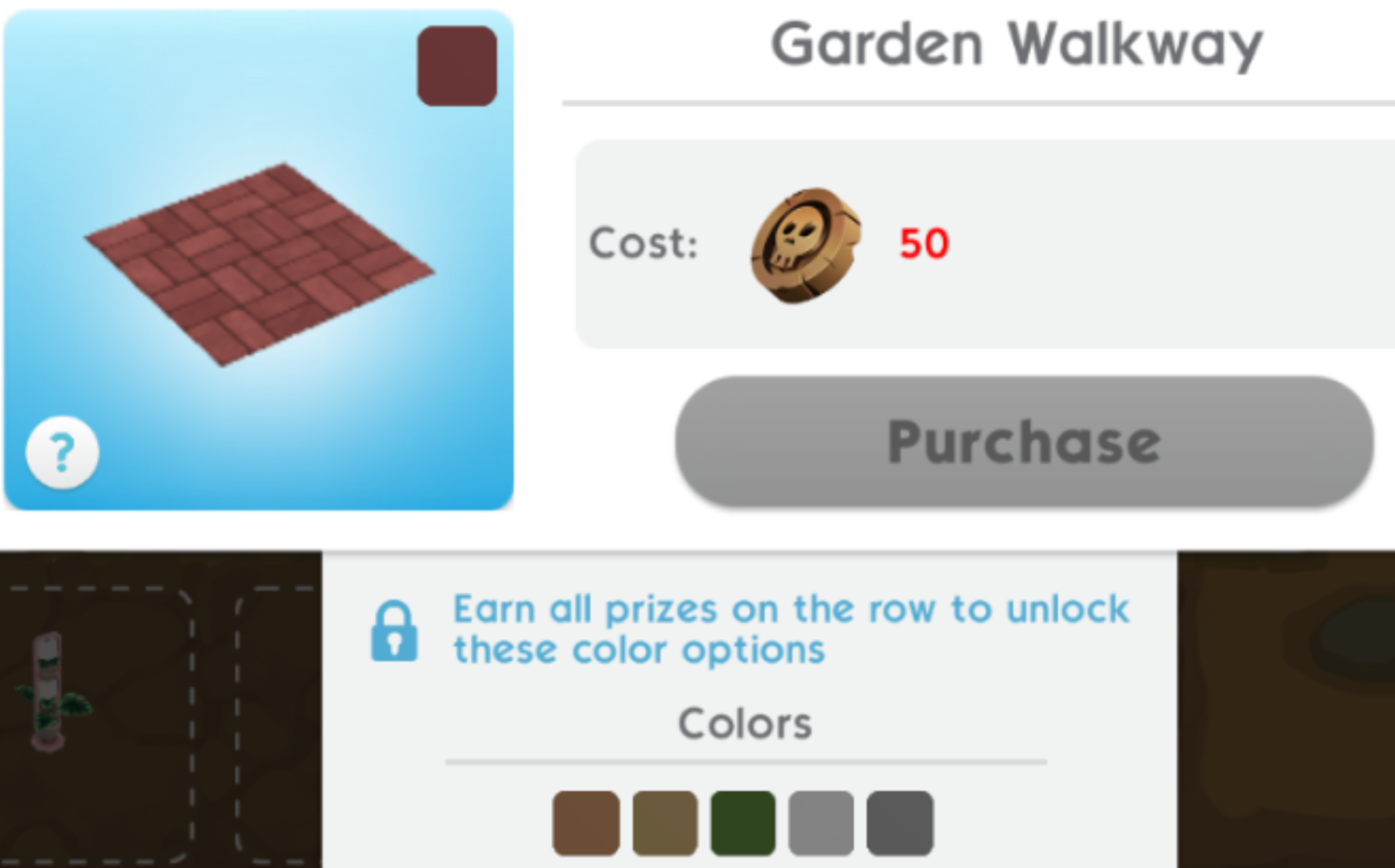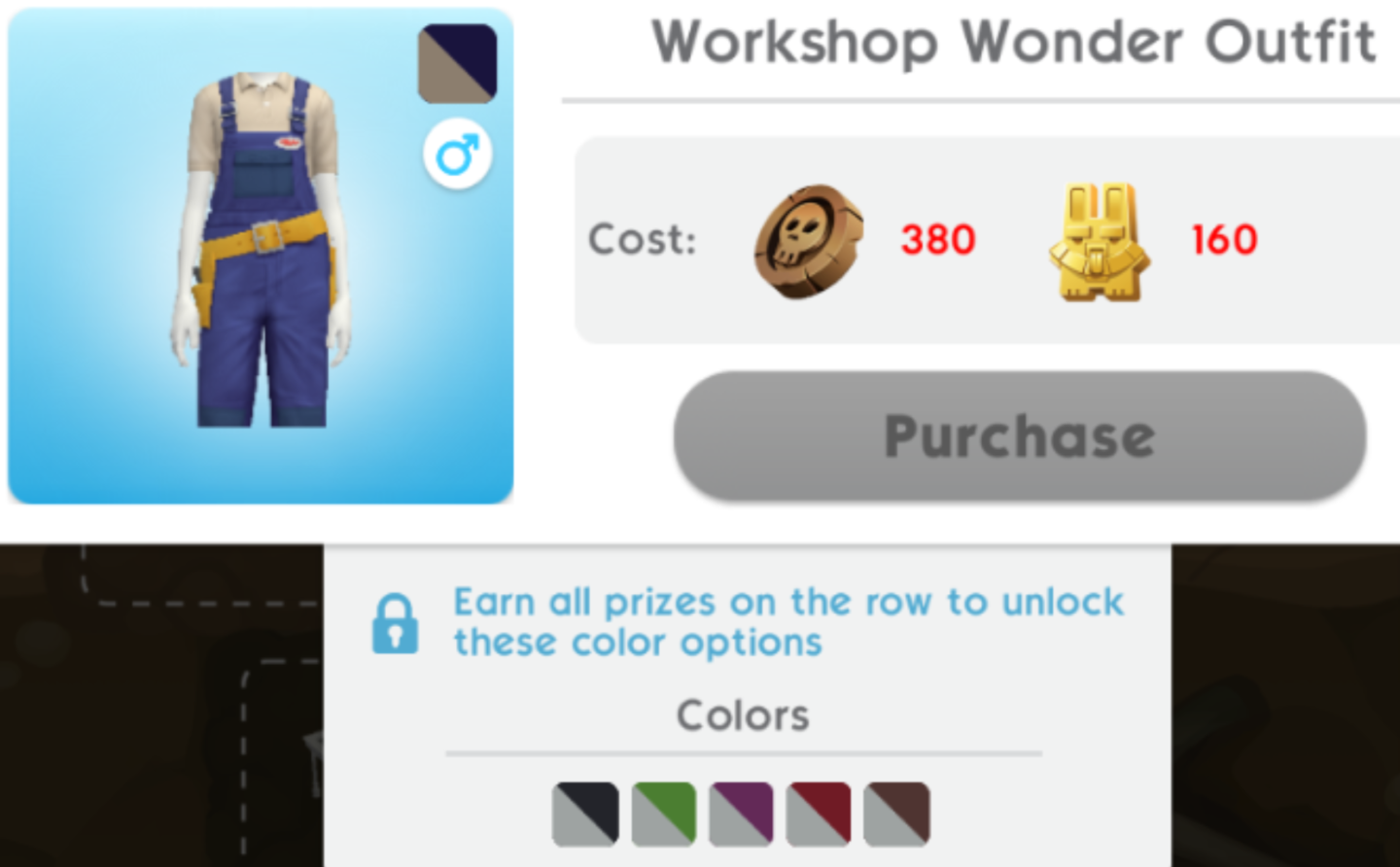 Glorious Gala Sweet Treat Showdown.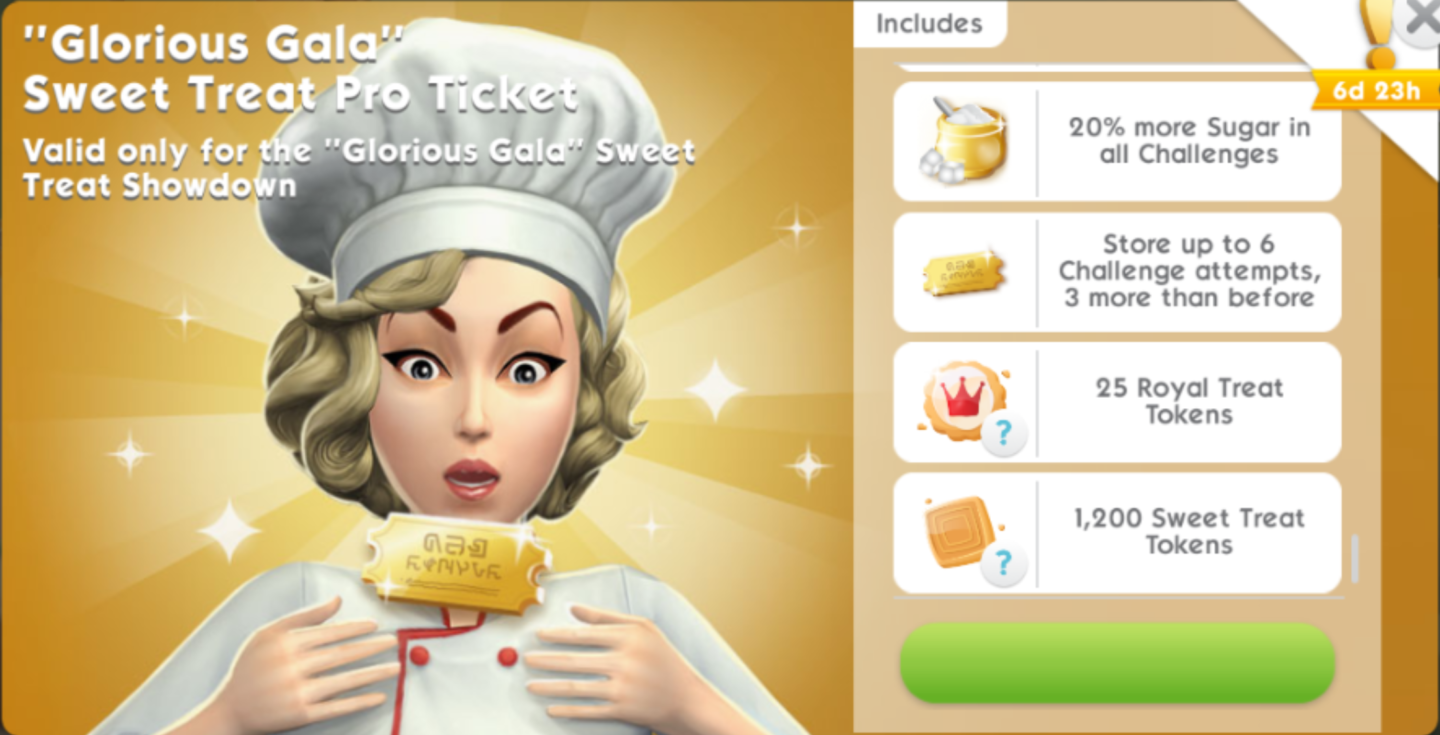 Upcycled Living Sweet Treat Showdown.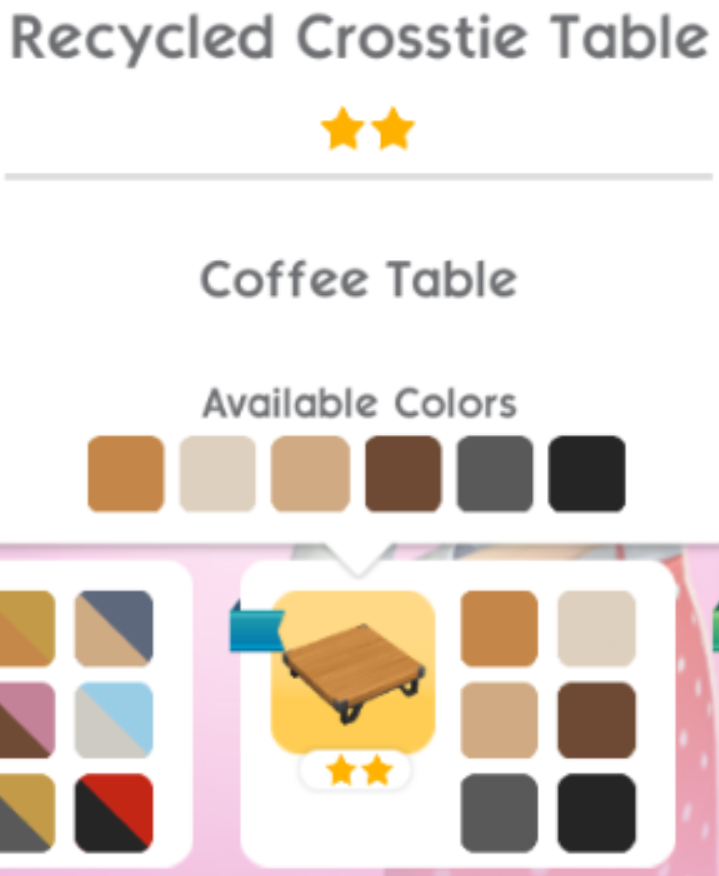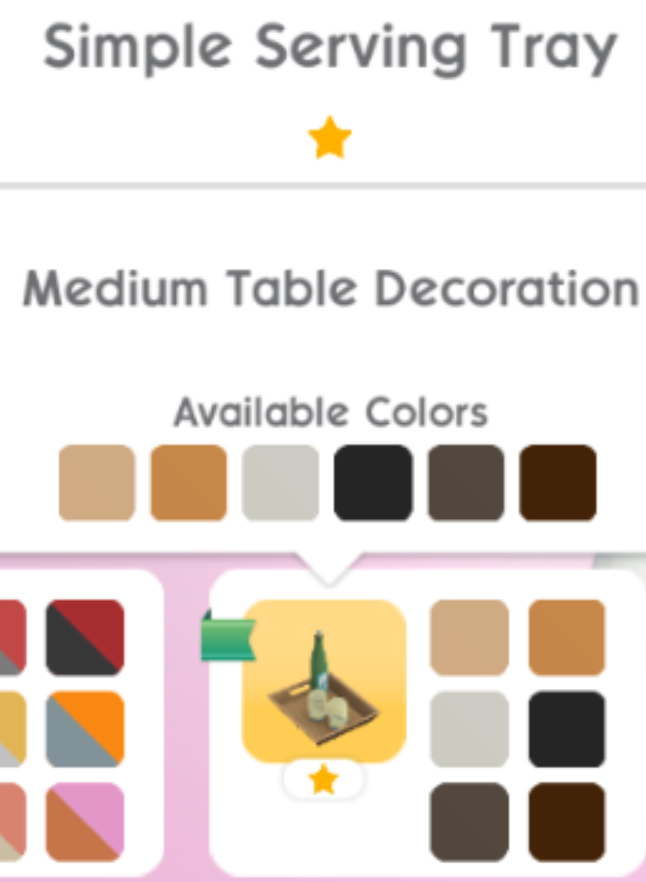 Sim Festival.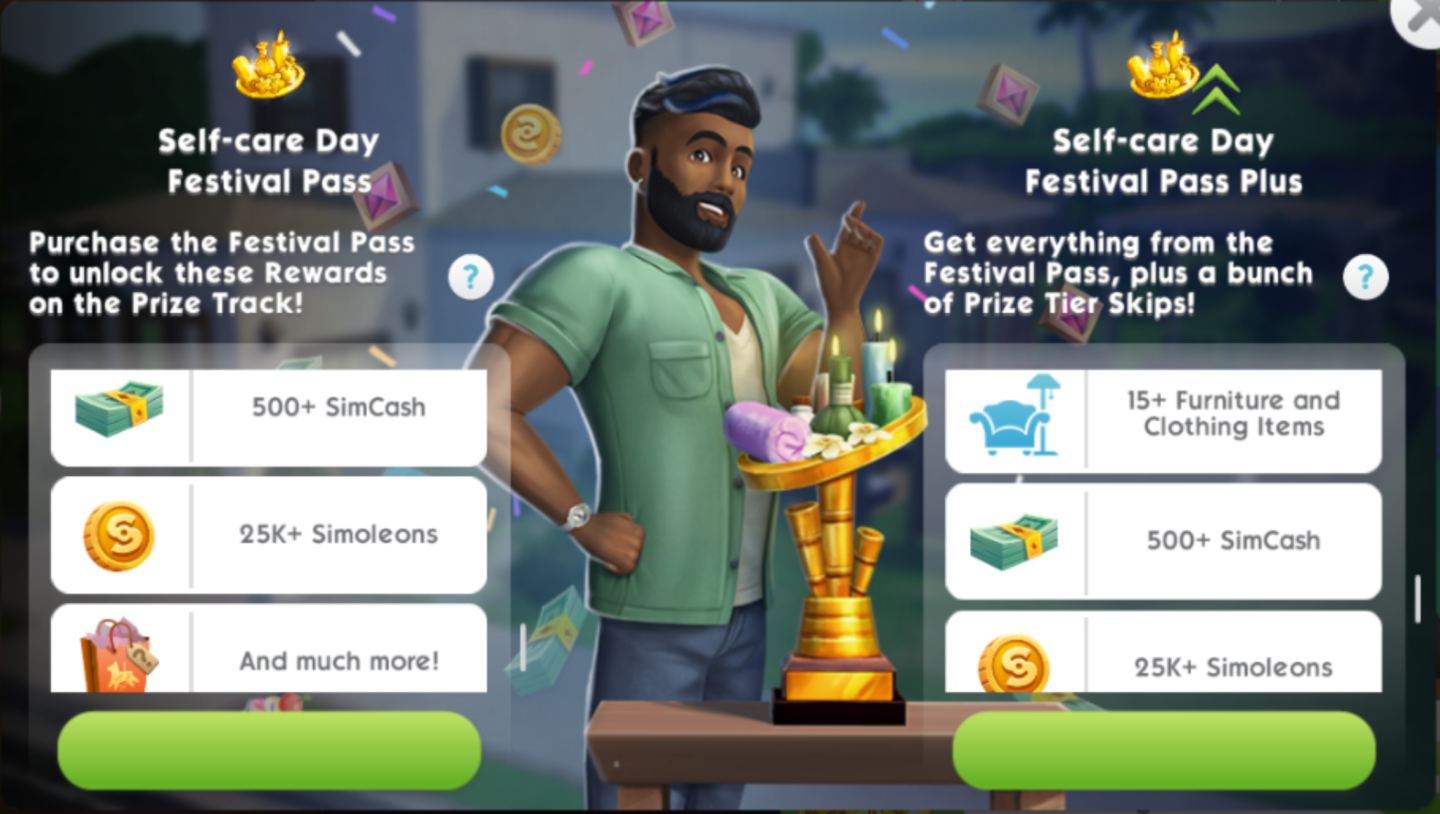 Eco Workshop.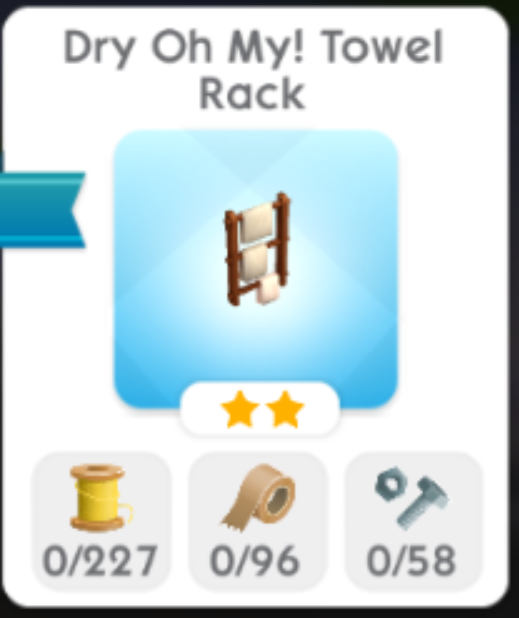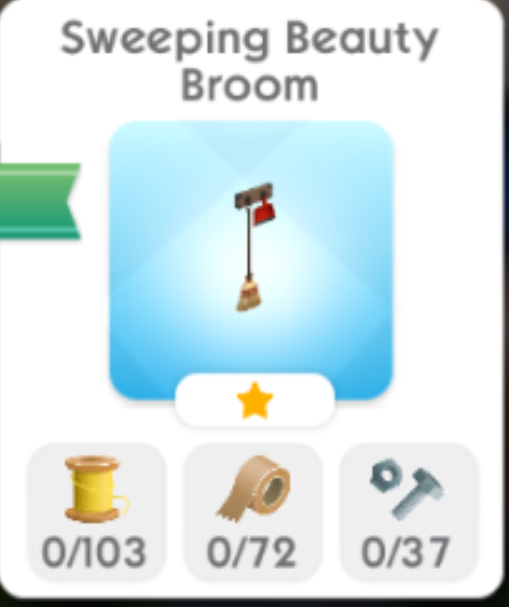 House Templates.
We are sorry that this post was not useful for you!
Let us improve this post!
Tell us how we can improve this post?