Presented by the EA Creator Network.
Get that 80s style with the latest update for The Sims Freeplay! Be sure to update your games when this update goes live at 9.30PM UTC Tuesday 7th March 2023.
Here's all the info from the official blog:
"Sul Sul,
It's time to bring radical designs that created the aesthetic of the 1980s to SimTown! The creation of Memphis Design was born out of Italy in the 1960s and became a cultural movement in the 80s that blended kitsch, art deco with pop art – a new style filled with experimentation that used abstract patterns, squiggles and shapes on top of other shapes. Give your home a quirky side and embrace the trend of bold colors, fabrics and patterns in your Sim's homes. Mix and match the unique living room, bedroom and kitchen rewards from our latest Live Event, Influence Island and SimChase events. All details are below!
We can't wait to see your creations on Twitter and Instagram, tag us and use #TheSimsFreePlay!
Base Game Improvements
Customizable Eyelashes – Create A Sim
Eyelashes can really change your whole look! As part of the development that we're continuing to invest in improving the appearance of our Sims, we've now made eyelashes customizable!
Your preteen, teenager, adult and senior Sims are now able to select from two styles that range from natural to darker (or even remove them completely) to suit any style. Enjoy choosing out of the four color options and come in short and medium lengths.
Select the new 'Eyelash' category in the Create A Sim screen and the camera will zoom right up close to your Sims face to help with your decision making.
New User Interface
For the first time since The Sims FreePlay released in 2011, we've refreshed our HUD user interface with a new layout that helps separate quests from limited time live events, so you can spend more time doing the things you love with your Sims.
New Active Tasks Icon

Separating out base game content like professions, hobbies, quests plus Sim Springs, MidTown Café, and Downtown Developer makes it easier to level up your town!

New Live Events Icon

Our calendar of limited-time live events and related live event tasks are now sorted together in this menu, so you'll always know how to progress and what's coming up next! This includes pregnancy, SimChase and Influence Island events.

Sim Tracker

The folder has now moved to a more suitable spot next to your Sim Needs bar.

Player Level Icon

Each time you level up, you'll see new helpful details of the quests and features that are now available to you!
What do you think of the new changes? Visit any of our social media channels to let us know.
Women's History Month
Happy International Women's Day, Simmers! The world of The Sims has always encouraged people to play with life equally —regardless of gender, race, religion, sexuality, or culture. This IWD, we want to thank our community of female identifying players from the past and present; for sharing your stories, pushing for fairness in your own lives; and making the Sims FreePlay community the greatest in and out of the game.
Pregnancy Animations Refresh
In the spirit of equality and highlighting the incredible journey of pregnancy, we've looked at our existing animations for adult Sims and added a selection of interactions [that don't have texture clipping issues] to expand the options that pregnant Sims in the second and third trimester. While we still have work to do in making pregnant Sims completely equal, they can now enjoy:
Waiting for a friend, casual chat, or absorbing chat when sitting on a sofa

Making Parp Tarts, fancy toast or plain toast when using a toaster

Petting and hugging any breed of cat

Shaking hands, praise and play with large dogs

Teach to beg, pet and give scratches to small dogs
'Women's History Month' Free Pack – available until 31 March, 2023
Redeem the exclusive artworks and wallpaper from the 'Specials' tab in the Online Store to refresh your home with decor illustrated by our development team! The designs are inspired by a group of diverse, influential women who have helped shape history with their work advocating for change and making room for others as authors, suffragette activists, scientists, astronauts, musicians and much more.
Memphis Events
SimChase Season 55: Office Opposition
From glamorous tech, furniture and accessories, SimChase Season 55 has everything you need to level up your workplace. As you race against a rival to complete the event, you'll unlock stylish and functional décor to transform a dull corporate office into a luxury open floorplan that is sure to motivate you to do your best hustling! Rewards include:
Corporate suit outfits for adult female Sims

Filing cabinets with animations

Watercooler dispenser with animations

Photocopier with animations

Memphis inspired kitchenette, cabinets and mini fridge

Boardroom tables & chairs

Luxury wall partitions

Modular desks that connect seamlessly

Office elevator and much more!
SimChase Season 56: Multi-colored Memphis
A teen room is no ordinary bedroom for sleeping; they should be designed for studying, playing games, hanging out with friends, all while showcasing their bright personality! In the second SimChase of the update, earn eclectic décor to create a radical retreat for your preteen and teenager Sims such as:
Bunkbeds with patterned sheets

Casual tween outfits for female Sims

Memphis style paintings

Patterned wallpaper

Colorful cube tables

Geometric bird lamp

Wireframe chairs

Modular wardrobe storage and more!
If you need any tips and tricks to completing a SimChase event, check out our frequently asked questions [here]. https://www.ea.com/games/the-sims/the-sims-freeplay/news/sim-chase-faq
'Memphis Mansion' Live Event
Challenge the status-quo with an entire mansion styled after the design movement of Memphis! Craft resources throughout the 10-day event to unlock milestone prizes that combine a unique and contemporary design with everyday items in each room.
The large grand prize lot features varied color schemes throughout, with striking patterned wallpapers and flooring, bold furniture and luxury finishings to make the house feel like a home! Downstairs your Sims will love the open floor plan kitchen and living areas, with breakout lounge room and guest bathroom. Take the elevator upstairs to relax in the bedrooms, do a load of laundry and look out at the view of the giant backyard with outdoor dining area and L-shaped pool!
Influence Island Season 35
Large geometric bookshelf inspired by Ettore Sottsass' Carlton

Pop art outfits and bob hairstyle for adult female Sims

Plush 2, 3 and 4-seat sofas

Floating TV entertainment unit

Breakfast bar with passthrough window & stools and more!
Head over to our Influence Island FAQ for all the tips and tricks here! https://www.ea.com/games/the-sims/the-sims-freeplay/news/influence-island-faq"
Events List
Bold entries are new! All events start at 7AM UTC.
| | | | |
| --- | --- | --- | --- |
| Title | Duration | Start Date | End Date |
| SimChase Season 55: Office Opposition | 9 days | 8 March | 19 March |
| Love is Blinds Hair Hobby | 7 days | 17 March | 25 March |
| Memphis Mansion Live Event | 10 days | 19 March | 30 March |
| Maternity Pack 34 | 9 days | 26 March | 3 April |
| SimChase Season 56: Multi-Colored Memphis | 7 days | 29 March | 6 April |
| Influence Island Season 35 – Retro Revival | 10 days | 5 April | 16 April |
| School's Out Live Event | 10 days | 5 April | 16 April |
| Chocolate Egg Chase – Player Favorite | 7 days | 7 April | 16 April |
Packs
Pack Name

Contents

Price (USD)

Start Date

End Date

Women's History Month Special

Inspiring decor for WHM!

Two exclusive artworks and wallpaper inspired by real artwork and famous women around the world, each in 4 variants.

FREE

1 MARCH

31 MARCH

Trendy Toddler Wear

Fashionable and adorable outfits for Toddler Sims!

Male toddler outfit – jacket with jeans and shoes available in four colour variants

Female toddler outfits – Top, skirt with bow and shoes available in four colour variants

$9.99

7 March

20 March

Windswept Toddler Hair

Messy windswept hairstyles for Toddler Sims!

Unisex toddler pixie hairstyle available in 14 color variants

$9.99

20 March

2 April

Outdoor bunny decor

Bunny rabbit decor for the outdoors!

Water fountain

Bunny Topiary

Garden Bench

Picket Fence – Corner piece – 1×1 – 2×1 – 4×1

(all items in two color variants)

$12.99
4th April
17th April
Brightly Colored Bathroom Pack
20th March – 3rd April
Arch Deco Pack
4 – 17th April
* All packs are live 7AM UTC
PRIZE + PACK ITEM IMAGES:-
Influence Island Season 35 – Retro Revival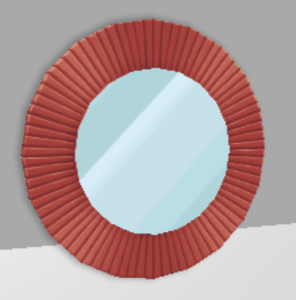 Love is Blinds
Maternity pack 34
Memphis mansion live event
Player favourites – Chocolate egg chase
Schools out live event
SimChase season 55 – Office opposition
SimChase season 56 – Multicolored Memphis
Outdoor bunny decor pack
Trendy toddler wear
Windswept toddler hair
We are sorry that this post was not useful for you!
Let us improve this post!
Tell us how we can improve this post?