Presented by the EA Creator Network.
Crack out the PSL's, it's Autumn in The Sims Freeplay! Be sure to update your games when the update goes live at 10.30PM UTC Monday 5th September 2022.
Here's all the info from the official blog:
"Sul Sul!
Fall is a time of fresh starts, a chance to celebrate the changing of the seasons. Get your home ready for Autumn and boost your curb appeal with gorgeous harvest décor in two SimChase events.
We absolutely love hearing your feedback and suggestions on what you want to see more of in The Sims FreePlay. Your suggestions continue to inspire us and help shape the decisions we make! Earlier in the year, a survey appeared in our game and you voted that glamour and luxury theme were your most desired aesthetic for a future update! Now, your Sims can live the VIP lifestyle they've always dreamed of with the breathtaking rewards available in our latest live event and Influence Island!
-SimGuruMegz
Base Game Improvements
New Inbox Notifications
In an effort to streamline pop ups and notifications, plus refresh yourself on what your Sims got up to during your last play session, we've designed a new inbox system for Sim and SimTown news! The envelope icon is located in the bottom right-hand navigation next to the town map (which now nests the Globe icon/Social button too). You will now be notified when your Sims finish actions, finish a work shift, get a promotion, when construction finishes and more! Your Inbox will also let you know what's happened in your SimTown while you've been away, and also give you the ability to go straight to the location of your Sim or completed construction via the new green map icon!
Image here
Active Tasks – Menu Refresh
Have you ever want to know what live events are coming up next or what you can look forward to, without checking out our blog notes? Well, we've refreshed the Active Tasks menu so it's more like a calendar and easier to navigate! You'll notice that tasks are now split into two tanbs: Active and Upcoming!
The 'Active' tab shows what is available to start now and what you're still able to complete within the remaining time available. Check out the Upcoming tab to find a list of all the current update's Live Events! Events are ordered by the start date, and once they begin it will disappear from 'upcoming' and move into 'active'. When there is less than 24 hours to go until it starts, it turns into a countdown!
Hot Tip: Click the new magnifying glass next to the task to explore the event requirements in more detail. It will open an exploded view so you can have a closer look of the prizes you're able to earn!
SimChase Seasons 47 & 48
If you love decorating with an autumnal palette to make your home feel more inviting inside and out, then don't miss SimChase Season 47: Fall Feud & Season 48: Autumn Aversion!
As you race against your rival in Season 47, you'll unlock milestone rewards perfect to create a beautiful outdoor harvest display that includes textured rugs, tray of pumpkins, tall cornstalks with flowers, wreath with lanterns, rustic weathervanes, rocking chairs, mudbrick fencing, matching double gate, casual preteen outfits for male and female Sims and much more!
One of the best things about fall décor is that it can suit your home all year round! Add notes of color detail with rewards from Season 48 that include giant wall wreaths, collection of tins and kitchen clutter, farmhouse kitchen sink and matching benchtops and cabinets, autumn leaf garlands, retro fridges plus casual outfits for Female and Male teen Sims!
'Glamorous Getaway' Live Event
Live the celebrity lifestyle and become the talk of SimTown when you unlock the exclusive 'Glamorous Getaway' mansion lot! Sims can now live out their wildest dreams with gold-plated furniture and luxury decorations full of glitz and glamour. Don't forget to invite your neighbors inside for an up close and personal tour of your new crib. As you craft resources and progress through the event, you'll earn milestone prizes that include:
Marble wallpaper & flooring

Floor lamp with plant decoration

Giant marble kitchen table, matching dining chairs

Premium kitchen cabinets & benchtops

Gold smart fridge with ice dispenser interaction!

Art deco arched glass doors & window frames

Giant portrait paintings and much more

!
Influence Island – Seasons 29 & 30
Convince Sims to join your clan in Influence Island Season 29! Get closer to winning an exclusive grand prize to create breathtaking interiors and exquisite spaces with sophisticated and elegant furniture and homewares. Rewards include:

Wall sized entertainment unit with hidden TV screen

Lavish giant modular & corner couches

Golden room partitions

Geometric bookshelf displays

Designer outfits for Female Sims and much more!
Inspired by Season 12, the new Season 30 delivers rewards for you to convert your Sims' basement into a beautiful wine cellar in all new color variants! Pick out the perfect room or unused corner to transform it into way more than just a room, but an authentic cellar – complete with bottles in racks on shelves. Showcase your style and taste with high end provincial decorative lighting, tall bookshelf and L-shaped wine bottle wall storage, stonework wallpaper and flooring, kitchen bench tops and cabinetry, staircase with hidden wine bottle storage, rounded bar display, bar fridge, tall bar table and chairs with a fancy cheeseboard and more!
Halloween Chocolatier Hobby Event
Trick or treat! Halloween is just around the corner, so get your costumes ready as you prep to invite Sims over for a ghostly party. Complete the rerun of our iconic event within 7 days to earn a range of costumes and gingerbread furniture packs that are sure to spook, scare and delight – there's something for the whole family!
Note: If you've already completed this event, you won't see it in your game. If you've unlocked any of the packs in previous attempts, you'll only have to create chocolate for the remaining packs."
Events List
Bold entries are new! All events start at 7AM UTC.
| | | | |
| --- | --- | --- | --- |
| Title | Duration | Start Date | End Date |
| Influence Island Season 29 – Glam Lounge | 10 days | 5 SEPT | 18 SEPT |
| Glamorous Getaway Live Event | 10 days | 5 SEPT | 18 SEPT |
| SimChase Season 47: Fall Feud | 9 days | 16 SEPT | 26 SEPT |
| Snow Problems Christmas Quest – Player Favorite (2017) | 13 days | 18 SEPT | 3 OCT |
| Influence Island Season 30: Wine Cellar V2 (Inspired by S12) | 10 days | 25 SEPT | 6 OCT |
| Maternity Pack 30 | 9 days | 28 SEPT | 6 OCT |
| SimChase Season 48: Autumn Aversion | 9 days | 29 SEPT | 7 OCT |
| Captivating Coast Live Event | 10 days | 5 OCT | 16 OCT |
| Halloween Chocolatier Hobby Event | 7 days | 9 OCT | 16 OCT |
| SimChase Season 29: Garden Grapple | 7 days | 9 OCT | 16 OCT |
Sales List
Pack Name

Contents

Price (USD)

Start Date

End Date

"Hispanic Heritage Month"

Celebrate Hispanic Heritage Month with tables, chairs & vases

*rerun

Painted Dining Set

Chairs & Table

Both in purple, orange, blue and yellow variants

Decorative painted pottery vases

Four bright color variants

FREE

5 SEPT

17 OCT

"Sims 4 Pride Paintings"

Celebrate Pride all year long with 3 beautiful paintings made by amazing LGBTQ+ Artists

*rerun

Painting 1: Stride with Pride by Jupiter Stevens-Hill

Painting 2: Untitled – Ashley Lukashevsky

Painting 3: A Recipe for Good Times by Mohammed Iman Fayaz

FREE

5 SEPT

17 OCT

"Glam Kitchen"

Set your autumn feast with a glam kitchen set.

Pumpkin pie

White, brown, brown, gold stands

Kitchen Rangehood/Cabinets

Oven

Kitchen Island (no sink)

Kitchen Island (with sink)

Benchtop

All kitchen variants come in matching white/grey or navy/black

$.9.99

5 SEPT

19 SEPT

"Autumn Outdoors"

Smell the autumn breeze in your cool outdoors.

Floral arbour display

White

Brown

Fiddle Leaf floor plant

Light green

Dark green

Hay Bale seats with pumpkins

Orange

Teal blue

Trellis Garden Bench

Black

Green

Garden Swing Set

Black

Green

$11.99

8 SEPT

22 SEPT

"Oktoberfest Outfits"

Say cheers and celebrate Oktoberfest in style!

Female Adult Outfits

Female Adult Boots

Female Adult Long Side Braid Hair

Brown, dark brown, fire red, lavender, pink, blonde and wine.

Male Adult Outfits

$9.99

20 SEPT

3 OCT

"Cozy Bedroom"

Spend your autumn in this rich cozy bedroom.

King Bed

Grey & cream

Navy & black

Bedside table

Grey

Bronze-brown

Luxe Ottoman

Grey

Navy

Floor standing lattice mirror

Silver

Black

Wardrobe & Corners

Cream

Black

Red

$11.99

4 OCT

17 OCT
* All packs are live 7AM UTC
There are some extra items for sale with this update that aren't mentioned in this list. Please see my video for more details.
Additional Notes.
BASE GAME IMPROVEMENTS

Tutorial Levels Refresh (First Time User Experience = FTUE)

This is not player facing information, internal information only. Only new players will see this and have nothing to compare it to.

Problems:

The order of tasks and instructions during the FTUE is not meaningful to players and isn't effectively teaching them how to play properly

Some of the information of the FTUE is repetitive and makes it frustrating for players.

There is a lot of reading of small text

Changes:

We've improved usability, reshuffled goals to be more grouped and related to each other to better teach the game mechanics and made it more fun by showing desirable content earlier and replacing repetitive tasks with other meaningful goals.

The duration hasn't changed.
Pop Up Notification Removals

This is not player facing information, internal information only.

We've done a 'clean up' of how many pop up notifications players receive in their game to improve their experience of FreePlay

Removal example: "The Fresh Fruiternity Live Event ends in 3 days! You will have a chance to use what you have collected, but won't be able to collect anymore."

Players will already have logged in at the start of the event, and will continue it with/without the daily alerts counting down the days of the event with sims queuing workstation tasks.

Removal of Autoplay Advertisements in Short Actions

This is not player facing information, internal information only.

Autoplay ads interrupt gameplay and are frustrating for players while they are gardening/cooking/baking.

It has been replaced with opt-in ads instead that will autocomplete the action for the player.
Influence Island Event Re-tuning

Problems:

To improve event participation, completion and enjoyment, we've re-tuned the difficulty to make it easier for players to make the non playable characters from Neutral into Clan Mate and get closer to winning.

Change

s:

No changes to the amount of Rounds

No changes to the amount of Network Credits

No changes to chocolate and bribes

Easy, medium and hard challenges should be easier to succeed at

First challenge is always guaranteed for all players
PRIZE IMAGES:-
'Captivating Coast' Live Event.
'Glamorous Getaway' Live Event.
Halloween Chocolatier Hobby Event
Influence Island Season 29 Luxury Lounge.
Influence Island Season 30 Wine Cellar.
Maternity Pack 30.
'Snow Problem' Player Favorite Seasonal Quest.
SimChase Season 29 garden Grapple.
SimChase Season 47 Fall Feud.
SimChase Season 48 Autumn Aversion.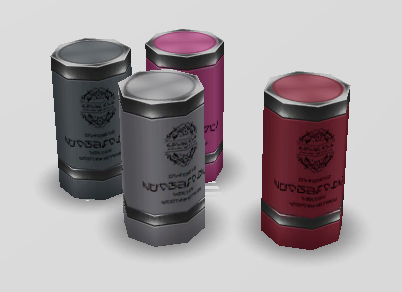 Hispanic Heritage Month pack.
Sims 4 Pride Paintings pack.
Glam Kitchen pack
Autumn Outdoors pack.
Oktoberfest Outfits pack.
Cozy Bedroom pack.
We are sorry that this post was not useful for you!
Let us improve this post!
Tell us how we can improve this post?