Presented by the EA Creator Network.
LEGO DOTS® & a new Sim Springs neighborhood has arrived!
Here's all the info from the official blog:
"Sul Sul!
Explore the wonderful world of LEGO® DOTS in the latest update of The Sims FreePlay! The new arts and crafts tiles pieces are an inspirational way to give you the freedom to express your unique personality and passion for styling your mood and look. From friendship bracelets to wall hanging masterpieces, your Sims will love standing out and expressing their individuality through mixing and matching bright colors and patterns!
You DOT You
LEGO® DOTS x The Sims™ Live Event
Experience DOTS for yourself by crafting your way through the 7-day live event! Playable from Level 7, everyone can earn a huge range of branded items and unlock the fun 'You DOT You' grand prize house lot! It's a vibrant yet cozy family home and showcases the endless possibilities of creatively designing with LEGO®. The multistory layout features a big backyard with a pool; children's rooms dedicated to LEGO DOTS inspired décor; decked out with gaming consoles, beanbags and more for tween and teenage Sims to play and have fun!
LEGO® DOTS Free Pack
Get your hands on the limited time free pack, filled with exclusive LEGO® DOTS inspired items that are sure to inspire creativity in any room! The pack includes:
LEGO® DOTS 'Gamer' & 'Candy' Wallpapers

Two matching carpet floors

Plus, a pencil & pen case drawing set complete with DOTS key rings and stick-on patches for your Sims!
Read our special LEGO® DOTS blog with all the exclusive details!
Juneteenth Commemoration
To honor and commemorate an important date for our Black and African American community, we've created a free pack for Juneteenth. We want you to feel seen and be able to create Sims that better represent you! Please enjoy two diverse hairstyles in four new color variants, free to redeem from the Online Store between 14-23 June.
Sim Springs – New Neighborhood
Last June in our Coastal Living update, we launched a brand-new feature called Sim Springs. We have been hard at work creating the highly anticipated next neighborhood on the map for you to continue creating places to build without demolishing your favorite lots in SimTown!
This update introduces Palm Promenade – located adjacent to Sandy Suburbs. The new location has four "fixer upper" lots that all need a little bit of love, so it's time to renovate! As you upgrade and improve the town to make it a better place for your Sims to live, you'll see visual upgrades that transform it into a real oasis.
You may remember that the fourth lot in the neighborhood is a special one – a brand new 'Community Lot' type! Palm Promenade delivers 'Barter Boardwalk,' a stunning strip of shops with multi-story levels, so your Sims can enjoy shopping at plant stores, gift shops, organic grocers, bookstore, apparel (or even live the fantasy of running a small business)!
There are many rewards for upgrading Sim Springs, which also include brand new Sim autonomy skills! Sims of all age groups will be able to try on random outfits at wardrobes, use a landline phone and admire most decorations once you've unlocked these.
Visit the bus stop in SimTown to travel to Sim Springs. If you've completed the first Sandy Suburbs neighborhood, then Palm Promenade will be available to commence right away!
Influence Island Event – Season 27
If you've ever dreamt of travelling the world, collecting souvenirs from every place you've been and putting them on display so you can relive the wonderous memories, then you'll love our latest Influence Island event. Launching the update, Season 27 delivers unique bedroom and laundry prizes that will fit right into your Sims décor to create a comforting and inspiring home space. Don't miss the industrial side table and freestanding mirror, newspaper piles, hanging shelves with worldly memorabilia, storage trunk and a new laundry suite!
SimChase Events – Season 43 & 44
Immerse yourself through home decorating with more eye catching, worldly décor from SimChase Season 43: Wanderlust Wrangle. Race against a rival to continue unlocking eclectic items that inspire thoughts of travel and exploration, like rugs with a compass design, photo wall montage, travel suitcase, passport and map brochure pile, metal shelves with souvenirs, industrial furnace and hanging firewood display, and new kitchen island, cabinets and benchtops!
Life is full of giggles for toddlers and preteens, and you can have some big fun with your little ones with rewards from SimChase Season 44: Imagination Altercation! Design your own playroom where your Sims can get creative with a train set, low table and chairs, colorful storage tubs, hanging air balloon mobile, cute mountain wallpaper and more."
Events List
Bold entries are new! All events start at 7AM UTC.
| | | | |
| --- | --- | --- | --- |
| Title | Duration | Start Date | End Date |
| LEGO DOTS x The Sims Live Event | 7 days | 13 JUNE | 24 JULY |
| LEGO DOTS Free Pack | 40 days | 13 JUNE | 24 JULY |
| Sim Springs Palm Promenade – Neighborhood 2 | 90 days | 13 JUNE | NA |
| Juneteenth Free Pack | 5 days | 14 JUNE | 23 JUNE |
| Influence Island Season 27: Travel Bedroom & Laundry | 10 days | 13 JUNE | 27 JUNE |
| SimChase Season 43: Wanderlust Wrangle | 9 days | 21 JUNE | 2 JULY |
| Woodworking Country Homestead Hobby Event | 10 days | 28 JUNE | 10 July |
| Maternity Event 28 | 10 days | 29 JUNE | 7 JULY |
| SimChase Season 44: Imagination Altercation | 7 days | 4 JULY | 12 JULY |
| Influence Island Season 8: Scandi V2 | 7 days | 12 JULY | 24 JULY |
| Mean Curls (Long Hair V3) Hobby Event | 7 days | 17 JULY | 24 JULY |
| SimChase Season 27: Diner Duel | 7 days | 17 JULY | 24 JULY |
Sales List
Pack Name

Contents

Price

Start Date

End Date

Terrific Trains

Get back on track with a train themed pack!

Interior Wallpapers

Blue ombre

Peach ombre

Hanging bookshelves that look like storage chests

Hanging wall decor shelves that look like train sets

Dress Up storage chest that looks like a giant train

$8.99

7 JULY

18 JULY

Juneteenth Commemoration

Commemorate Juneteenth this month with these free hairstyles for Adult Female Sims!

Long curly hair in ombre colors

Black & silver

Black and blue

Black and plum

Black and turquoise

Long braided style

FREE

19 JUNE

23 JUNE
* All packs are live 7AM UTC and are live for 14 days in duration except for the free pack.
PRIZE IMAGES:-
Juneteenth Free Pack
Influence Island Season 27: Travel Bedroom & Laundry
SimChase Season 43: Wanderlust Wrangle
Woodworking Country Homestead Hobby Event
Maternity Event 28
SimChase Season 44: Imagination Altercation
Influence Island Season 8: Scandi V2
Mean Curls (Long Hair V3) Hobby Event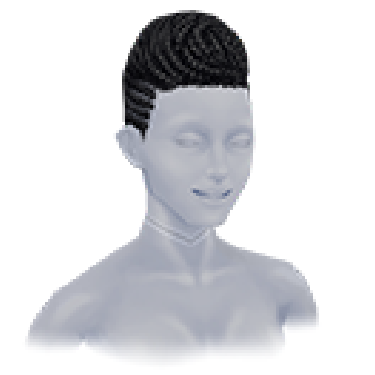 SimChase Season 27: Diner Duel
Terrific Trains pack