Ok so I say 'TV shows' but this really is under the scope of 'episodic shows on various online streaming platforms' because TV is so last decade ?
Here are some shows I've been watching recently that I really rate!
Virgin River (Netflix)
Virgin River follows Mel as she attempts a new start by accepting a job to work as a midwife in a small town named Virgin River.
I'm so happy to see another season of this on Netflix. It's such an easy-to-watch show, quite similar to Hart of Dixie.
The Bold Type (Netflix)
The series centers on 3 millennial women who work for Scarlet, a fictional global women's magazine. almost like a modern and much younger Sex and the City.
I started watching this back when it was on Amazon Prime then it moved to Freedom (?) which I wasn't able to watch and now, thank goodness, it's on Netflix.
Mare of Easttown (NowTV)
In a suburb in America, a detective named Mare Sheehan investigates the recent murder of a teenage mother while trying to keep her own life from falling apart.
This is a super gritty well-shot show. Something that really captures your attention. There are only 7 episodes too so nothing is dragged out longer than it needs to be.
Big Sky (Disney+)
Private detectives Cassie Dewell and Cody Hoyt join forces with his estranged wife and ex-cop, Jenny Hoyt, to search for two sisters who have been kidnapped by a truck driver on a remote highway.
I knew from the cast this one was going to be epic and it did not disappoint. I am not sure where it is going now one of the storylines has been (pretty much) wrapped up, I almost felt like we needed a new season start but I'll stick with it!
Loki (Disney+)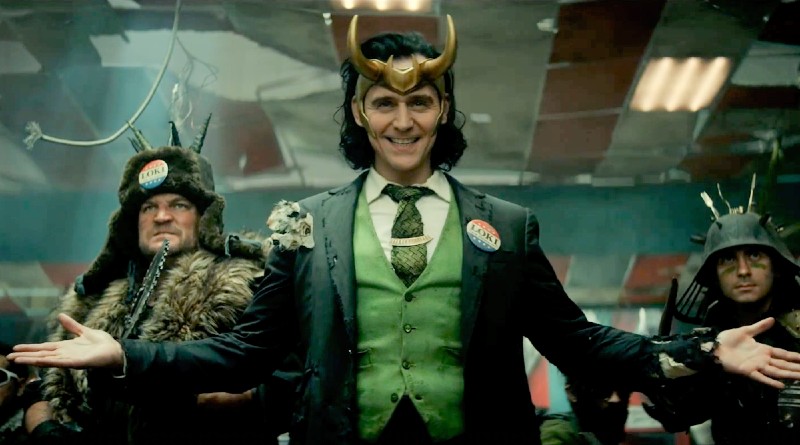 After stealing the Tesseract during the events of Endgame, an alternate version of Loki is brought to the mysterious Time Variance Authority (TVA), an organization that monitors the timeline.
I watch all the Marvel shows and this one, although it felt a little like a Doctor Who series in some places, was a great watch.
The Real Housewives of Beverly Hills (HAYU)
A reality show following the lives of various celebrity (and almost celebrity) housewives living in (and around) Beverly Hills.
I started watching this out of desperation when I had nothing else to watch and I DON'T KNOW WHY I RESISTED IT FOR SO LONG! It's so fascinating getting a glimpse into these stars' lives and I find the psychology of it incredible. I also like seeing what they wear ?
The Hills: New Beginnings (NowTV)
An American reality television show developed as a sequel to The Hills.
As a legacy watcher of The Hills, I have to watch this.
Filthy Rich (Disney+)
"Gothic family drama in which wealth, power and religion collide—with outrageously soapy results"
This series has been such a thrill ride. Incredibly well acted and has some amazing twists.
Selling Sunset (Netflix)
The series revolves around the Oppenheim Group (high-end estate agency) and follows a group of agents as they navigate their personal and professional lives.
I'll watch anything based in LA as it's my favourite place in the world. Usually, the reality show aspect of these things puts me off (although now I look at my list I think I may be more into reality TV than I thought I was!) but this is a great mix of real-life and getting to look at some amazing houses along the way.
The Kominsky Method (Netflix)
The Kominsky Method follows Sandy Kominsky (Michael Douglas), a previously successful who is now a revered Hollywood acting coach.
The seasons of this show are too short! Short episode lengths too. We burn through them. A nice easy watch with plenty of comedy.
There's so much great content out there right now! What are you watching?