Presented by the EA Creator Network
Welcome the warm weather with some fun in the sun in the latest Sims Freeplay update!
Here's all the info from the official blog:
"Sul Sul!
Today's forecast in SimTown delivers sun and ice-cream! In the latest update of The Sims FreePlay, make the most of summer by kicking back and soaking up the sun. You'll find the best décor, accessories and outfits in all of our upcoming events so you can gather your friends and host a fun backyard party in style. Your guests will definitely want to come back for more, especially if you're serving ice cream with poolside hangs, long chats around a fire pit, and cooling off by jumping on the new waterslide!
MidTown Café – New Feature
Wake up and smell the coffee, Simmers! Initially teased in our Party of the Decade update in December 2021, the team have been working hard for over a year, developing an exciting new business precinct, called MidTown!
Midtown Café is now trading and ready for customers! You're the new owner, so it's up to you to buy equipment, hire and manage staff and grow your café in the new map location. Serve tourists that arrive on buses and fulfil their orders to become the most talked about business! As you progress through the event and hit major milestones, you'll not only evolve the café and the size of lot it's built on, but also transform the entire street of MidTown! Watch as it flourishes under your ownership, and the other shopfronts, nearby buildings and streets come together to life with color, decorations and even graffiti artwork.
Complete the event to unlock a fully upgraded café for you to customise and make your own! Bring up to 10 Sims from your SimTown to relax for a coffee break, whenever you like. Reach Player Level 27 and build the new bus terminal in SimTown, placed right nearby the Children's Store on the lower left of the map.
Hot off the French-press, we've put together the perfect blend of FAQ Questions so you can play the new feature straight away! Check them out here.
Influence Island – Season 28
Influence Island Season 28 delivers rewards for you to create a funky, urban outdoor sanctuary for your Sims – a perfect place to hangout in and shoot some hoops! As you convince Sims on the island to join your clan, you'll get closer to winning an exclusive grand prize that includes a basketball court and abstract flooring that doubles as a roller-skating rink! Plus, facial hair for male teen Sims! Add your own personal touch with decorative prizes that include:
Basketball court with 2 Sims playing and unlimited Sims watching

Dance floor for Sims to breakdance on (colorful flooring)

Ambient festoon outdoor fairy lighting

Roller-skating rink and retro skates (colorful flooring)

Relaxed casual clothing for Teen Male and Female Sims

Giant butterfly graffiti wall art (tip – try to take a selfie in front of it!)

Crate side tables and much more!
SimChase Season 45: Summer Sand-Off
It's the perfect time to sit back and relax on banana lounges with fruity juice in hand, cool off on a new waterslide and even play a game of volleyball with rewards from SimChase Season 45: Summer Sand-Off.
We're extremely excited to introduce our first Muslim full coverage swimsuit, designed by our team with support from internal resource groups. The long-sleeved s
wim top has a Hijab head cover, full-length pants and is complete with sunhat and sandals. As you race against your rival, Sandy Shure you'll also unlock these other milestone rewards:
Rainbow waterslide

Volleyball court for up to 2 Sims to play

Mobile ice-cream truck for Sims to serve treats

Wicker 2 seat, 3 seat and corner seat sofas with cushions

Matching wicker coffee tables and side tables

Ambient table lanterns

Beach towels and banana lounges and free-standing umbrellas
Plus more items for Sims to sit and enjoy the sun.
SimChase Season 46: Parental Provocation
The second SimChase for the update delivers luxury baby room decor and accessories, which are perfect for you & your new arrival. Decorate your cozy nursery with a neutral color pallet for the perfect calming effect and ease of styling. Unlock these exclusive maternity milestone rewards:
Rocking chair with ottoman

Hanging mobile

Bookshelf with children's clutter

Large toy box storage

Ottoman bean bags

Giant plush toys that can sit on surfaces or on the floor

Rugs (3×2 size)

Gorgeous full length maternity maxi dress with frill shoulder details

Oval-shaped cot with draping sheet and plush toys

Polaroid camera on a tripod, and much more!
'Holiday Home' Live Event
You'll soak up the fun every day when your whole family can live across the road from the beach!
The 'Holiday Home' grand prize house lot, created on the sandy lot surrounded by water from our Coastal Living update, delivers exclusive mid-century modern, retro décor rewards. As you craft jewelry, glass, candles, and pottery resources, you'll progress and unlock the 'Holiday Home' grand prize!
Walk across the road to play in the ocean, gather around the outdoor fire before trying to shoot some hoops or host a party with the outdoor kitchen and bar area in the gorgeous backyard. Plus, your Sims will even be able to earn two vintage sports cars parked on the road to take for a spin. They come complete with roof-racked surfboards!
Milestone prizes include retro inspired items:
●Modular furniture
Rattan bookshelves and display cabinets

Stylish desk with computer and chair

Bedroom suite

And much more!"
Events List
Bold entries are new! All events start at 7AM UTC.
| | | | |
| --- | --- | --- | --- |
| Title | Duration | Start Date | End Date |
| Midtown Cafe | 45 days | 25 JULY | NA |
| Influence Island Season 28 – Urban Outdoors | 10 days | 25 JULY | 7 AUGUST |
| SimChase Season 45: Summer Sand-Off | 9 days | 25 JULY | 6 AUGUST |
| Holiday Home Live Event | 10 days | 5 AUGUST | 18 AUGUST |
| SimChase Season 46: Parental Provocation | 7 days | 15 AUGUST | 23 AUGUST |
| Maternity Pack 29 | 9 days | 19 AUGUST | 27 AUGUST |
| Fine Dining Live Event | 10 days | 22 AUGUST | 1 SEPTEMBER |
| Influence Island Season 4: Moroccan Kitchen | 10 days | 25 AUGUST | 4 SEPTEMBER |
Sales List
Pack Name

Contents

Price (USD)

Start Date

End Date

"Sun-kissed Sets"

Beach outfits and luscious beachy waves for the summer!

Long hair with bangs for adult female Sims

Crop top with knot tie & mini shorts for adult female Sims

White & black

Purple & pink

Light & dark green

Yellow & red

$9.99

9 AUG

22 AUG

"Gaming Special"

Timed to run alongside Gamescom event, but we're not directly affiliated!

Get in your gaming zone with this limited time offer on chic computers and Simoleons!

Computer Desk

Light brown

Blue & tan

Tall Computer Desk

Light brown

Blue & tan

100,000 Simoleons

$4.99

24 AUG

28 AUG
* All packs are live 7AM UTC
PRIZE IMAGES:-
Fine Dining Live Event
Holiday Home Live Event
Influence Island Season 28 – Urban Outdoors
Maternity Pack 29
SimChase Season 45: Summer Sand-Off
SimChase Season 46: Parental Provocation
"Sun-kissed Sets" pack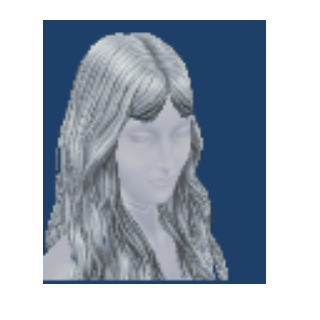 "Gaming Special" pack
We are sorry that this post was not useful for you!
Let us improve this post!
Tell us how we can improve this post?