Presented by EA gamechangers.
THE SIMS MOBILE WUMPLES' WISHLIST #68 NOVEMBER 29TH 2021
Another Wumples' Wishlist quest is starting in The Sims Mobile on November 29th at 10 am local time.
The prizes are His Mother's Pearls, the Twisted Freedom Dress (both for male sims), plus 10 fashion gems.
HERE ARE THE QUEST STEPS FOR THE SIMS MOBILE WUMPLES WISHLIST FOR NOVEMBER 29TH, 2021…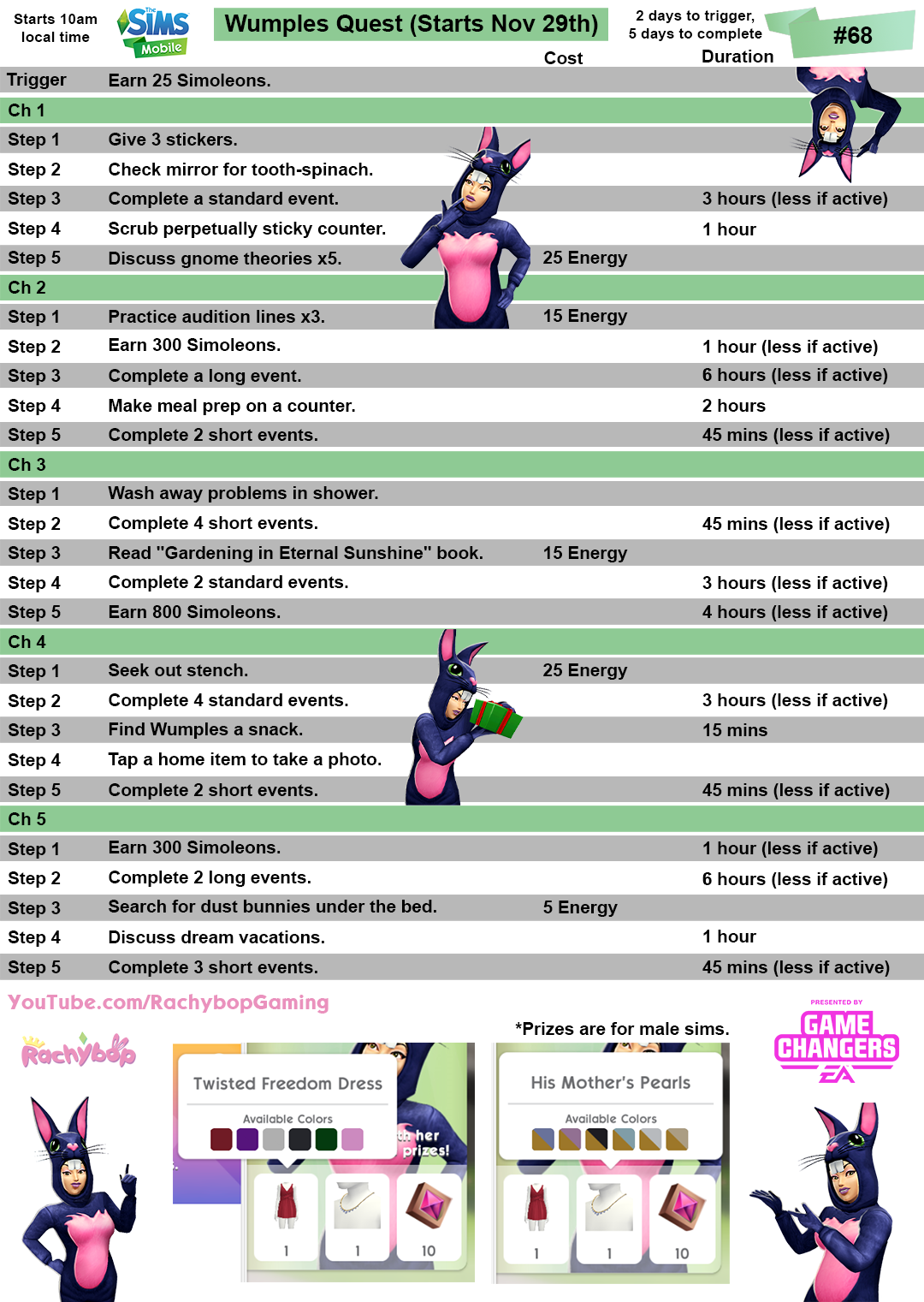 We are sorry that this post was not useful for you!
Let us improve this post!
Tell us how we can improve this post?